Free Custom Professional Website.
With certain packages, kennelplus is offering free custom website design. Along with a professional, powerful, easy to use Pet Management Software, your business will get a professional online face-lift from top graphic designers in the web industry.
kennelplus can be used internally as a scheduling system, configured to allow your customers to book appointments with your IGN website online or you can schedule on the go.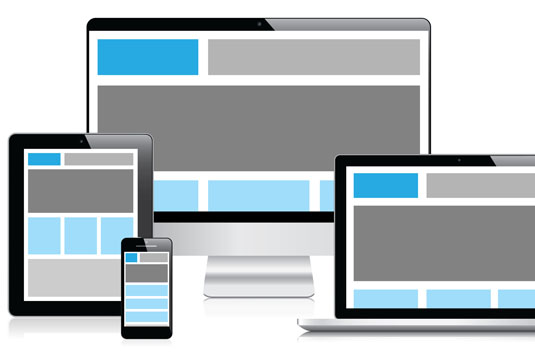 What do I get?
Custom Layout - How your website looks directly effects how your company is perceived by future clients. An IGN website conveys you are professional and well organized. kennelplus will work close with you to get the look and feel your business wants. In most circumstances, kennelplus can get your new website completed within a weeks time.
SEO Marketing - Today, most people use the Internet when shopping for products and services – make sure those customers can easily find you. We will plug in SEO to make your businesses chances of being found much greater.
Your Business Logo - We will take your business logo and incorporate it into every page of your new website.
Domain - We will help you pick out and establish a new domain name. Already have a www."domain_name".com? We will incorporate it into your new custom professional website.
Hosting - We will host and maintain your website free for the first year. Statistics show the average broad band internet web surfer spends no more then three seconds waiting for a web page to load. With kennelplus and IGN you can guarantee surfers will see your site much faster than the current industry standards. We design all of our websites to take advantage of the latest internet technologies and use optimization strategies that insure all IGN websites load as fast as they possibly can.
Maintenance - We will maintain and manage your websites application itself and the relationship between the hardware for the first year, free. This includes the following:

Monitoring website uptime
Making sure you are running current software
Monitoring resource utilization and needs
Deploying your change requests as needed
Making sure search engines are finding your site
System tuning to make sure the system and your website is running as fast as possible
Maintaining current website backups in the event a site must be recovered

Content - We will take your existing content and streamline and plug in all the needed SEO keywords to help drive traffic to your business. We will work close with you in developing new content that will give customers the information that they are looking for.
Custom Website Development and Web Solutions
The internet is a powerful platform for internal and external business use, which can provide scalability and accessibility options not available with other types of software. IGN Website Designers bring a wide array of knowledge and expertise in Website Design and Custom Web Applications to the table with our IT developer's. Our team of website application developers have seen development in all walks and have been designing IT solutions for the last 16 years. We are well-equipped with years of knowledge to take our clients to the next level.
The IGN Website Design team is focused on Web designs and website development, along with SEO services that deliver simplicity on the front end with a powerful back-end custom web application. While we maintain our commitment to ease of use and attractiveness of custom websites, we are dedicated to delivering a superior IT solution - speed matters and the Web page footprint must be managed.
KennelPlus Features
Business Web Design
Small businesses are often the result of struggles, hopes and dreams on the parts of their owners. In today's competitive environment, a top-notch website can make all the difference in making your business stand out. We will take a look at elements that every small business website should have. We will develop you a 24 hour power house sales force.
Online Marketing
Great online marketing doesn't just bring you traffic – it turns leads into customers. From SEO to social, we start with strategy to create online campaigns that convert leads, drive revenue and win you business.